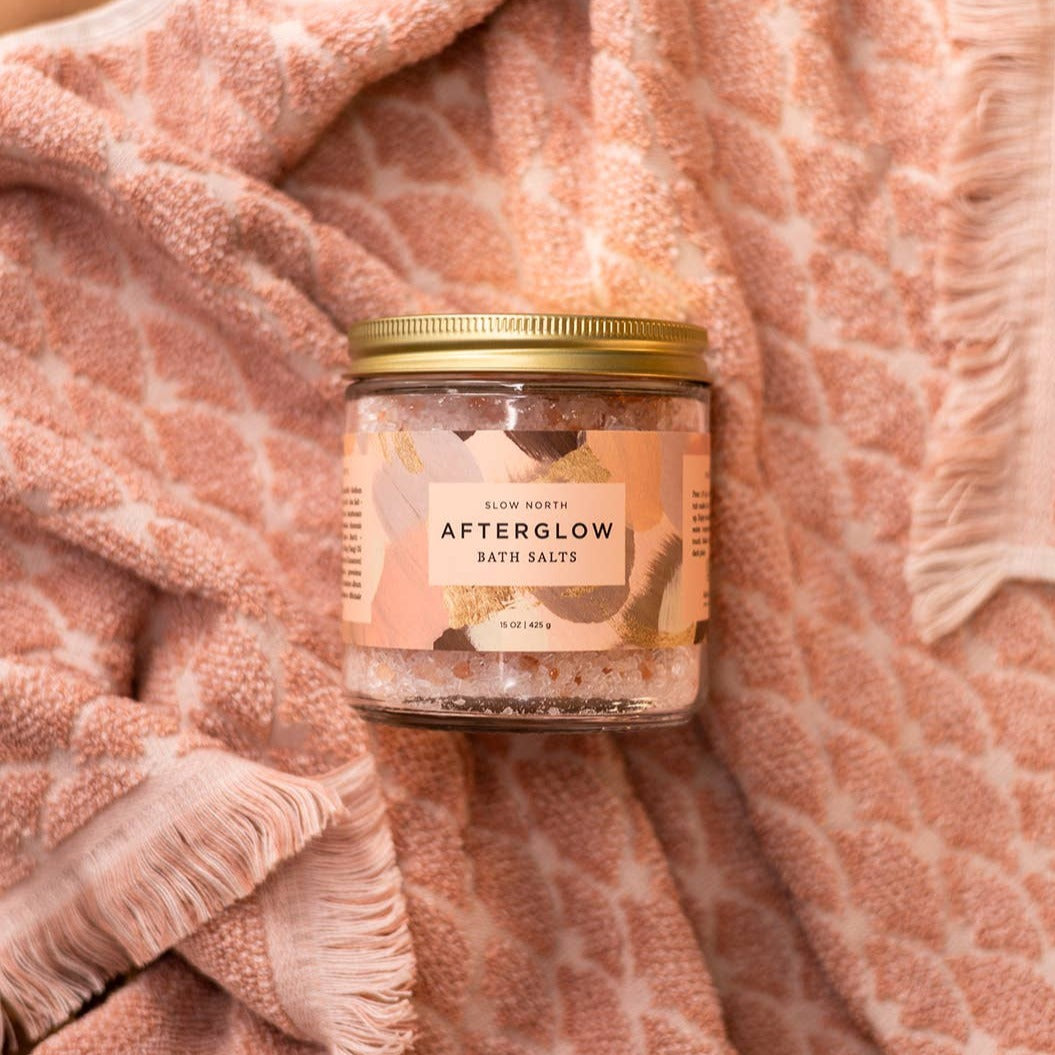 Slow North - Bath Salts | Afterglow
Regular price $27.00 Sale
Our all-natural bath salts feature a custom blend of therapeutic salts, pure essential oils, and other skin-loving ingredients.
Why do we love it?
Pink Himalayan salt is rich in minerals to revitalize tired, achy muscles and helps to replenish and recharge the body.
How to use it?
Fill as much as 2 cups of bath salts in warm water.  Temperature is dependent on each person but you should be able to soak in the water for at least 12 minutes.
Added bonus, couple your soaking session with a dry brush beforehand for the ultimate whole-body detox.  The addition of Ylang Ylang essential oil helps alleviate anxiety and lower the heart rate, calming the body and overall relieving stress.
Free of preservatives, additives, or synthetics. Afterglow Ingredients: Magnesium sulfate (Epsom Salt), Sodium chloride (Pink Himalayan Salt, Sea Salt, Alaea Sea Salt), Sodium bicarbonate (Baking Soda), Simmondsia chinensis (Jojoba) Seed Oil, Tapioca Starch, Cananga odorata (Ylang Ylang) Flower Oil, Cinnamomum Zeylanicum (Cinnamon) Leaf Oil, Pelargonium graveolens (Geranium) Flower Oil, Santalum album (Sandalwood) Oil, Jasminum officinale (Jasmine) Flower Extract 15 oz Glass Jar w/ Gold Metal Lid